MovementLab Yoga
All Level Yoga Every Tuesday and Saturday 9:30a-10:30a MOUNTAIN TIME
Class offers both a creative flow practice and also takes the time for an in-depth study of ones personal biomechanics within the postures. Use of props help strengthen our awareness of how best to approach the yoga postures from where we are on a given day. This is a mindful and playful class environment! Class is currently held online and recorded with good audio and video for Nadine's online yoga program.
Saturday Classes now HYBRID (over zoom and in person)
In-person location at The Karuna Center (old Shree yoga studio in Taos)
112 Camino de la Placita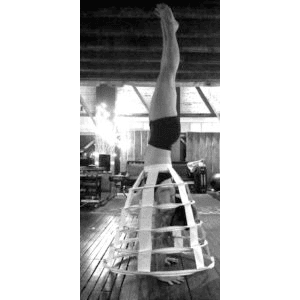 I began studying yoga in 1996 as part of a dance therapy program in college. My formal yoga practice began in 2000 with Miguel Latronica in Chicago studying Astanga Yoga. After a year of practicing with Miguel, I began teaching for him and assisting with his teacher trainings. I had taught Pilates for many years and eventually moved on to teaching yoga full time while developing my career in massage therapy. After many years of studying Astanga Yoga, I branched out into other styles, eventually finding my way to Iyengar Yoga. My classes are influenced by the flow found in Astanga and the alignment detail of Iyengar. My classes are lighthearted with an educational focus to promote posture awareness, injury prevention and tools for healing from injury. I bring a strong influence from dance into my teaching style. I enjoy leading workshops for teachers either through a teacher training or as continuing education in hands-on assisting, props, ethics in yoga and working with injuries. I also teach classes in breathwork and Tension and Trauma Release Exercises (TRE®) both online and in person.
"Nadine is the best – both as a person and yoga teacher! I am grateful to have access to her classes again, as well as be part of her online yoga community. Her yoga community has been an essential part of my life during this challenging year.
She approaches teaching with an abundance of care and thoughtfulness. I appreciate that her priorities are ensuring students maintain proper alignment & form, as well as explaining why. Her sequences are well thought out and always varied. Not only is my practice evolving, but overall I feel better mentally and physically from practicing 5-6 days/week using her library of recorded classes and the two live Zoom classes. I also CrossFit and am moving better in those classes, too!
An added bonus is her weekly guided meditation class. The class has been incredibly helpful in these uncertain times."
Alison Gamble, Chicago
_________________________________________________
"Quite simply one of the most wonderful yoga teachers I've had in the past 28 years of being a yoga student. Now that she can teach remotely from her headquarters in Taos, New Mexico, people all over the world can appreciate this gentle yet rigorous, loose, yet structured, positive form of yoga goodness. As a former Iyengar student with a healthy respect for all that this method has done, Nadine draws upon alignment from her Iyengar training and makes things kinder, gentler, and yet, still a stretchy and sometimes sweaty challenge! Highly recommended!"
Peter McDowell
_________________________________________________
"Nadine has been particularly helpful in offering opportunities to work toward more advanced poses and inversions. Her hands on and individual guidance is particularly helpful to me in that the specific adjustments in form are memorable in a way that general verbal instruction can lack. I may think I've got it right with the general instruction but her individual adjustment often leads to aha! moments for me."
Luma yoga student, Santa Cruz
_________________________________________________
"Nadine Lollino – perfect mix of passion and compassion"
Luma yoga student, Santa Cruz
_________________________________________________
"Nadine's approach to yoga instruction is as balanced as the balance sought by her students. She is neither cheerleader, nor sage, nor drill sergeant, nor pedant. She respectfully encourages her students by being respectful of the practice in a lighthearted, accessible way. She fluidly introduces you to your self-awareness and abilities. She understands alignment and movement and the calming effect of focusing on it. She is wittily humorous. In short, Nadine is positive energy."
Chicago student John Castaneda